Hum ...
---
... was the largest railway junction on the railway line from Sarajevo to Zelenika. For turning locomotives, and even entire compositions they used triangle and not rotator.
The station had 14 tracks and exit to Trebinje and Uskoplje. In 24 hours sometimes over 60 regular and special trains passed through. There was also a track with a repair garage for locomotives and wagons.

It was used at the begining in 1901 till the end in 1976.
After closing the sation a factory was build to employ the workers of the satation and railway.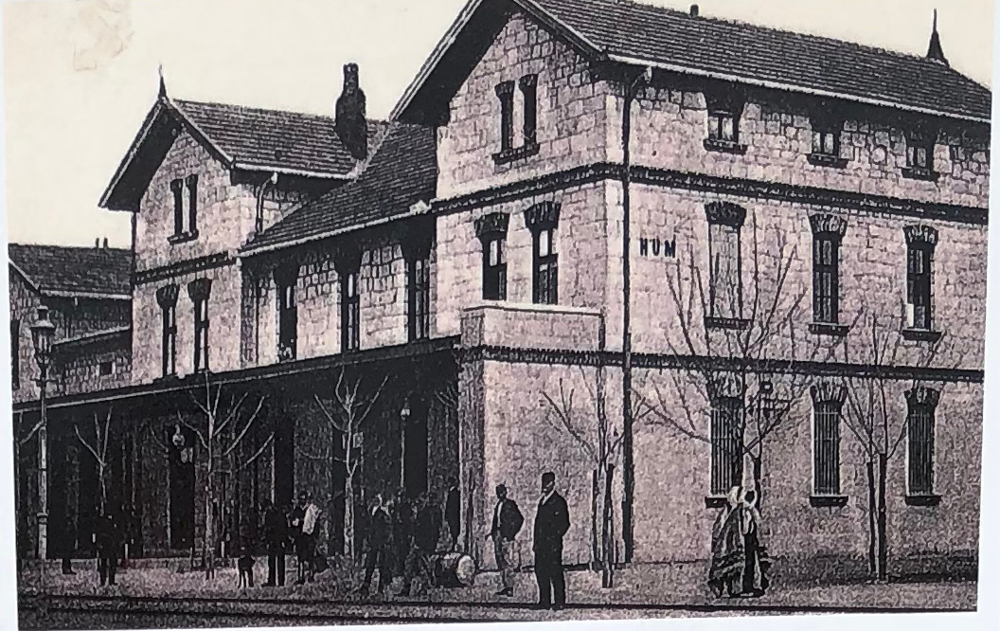 Date:~1905; View at the Hum station from the track side.