Ravno Station
---
During the time of railways, from the direction of the field road crossed the tracks on a transitional ramp and continued the way in front of Burić Inn, post office, inspectorate, behind the station building and further to the town center and Zavala. Station reception building with typical construction is now catering and tourist facility.
At the station there were three station tracks and it was able to receive trains with 90 axles.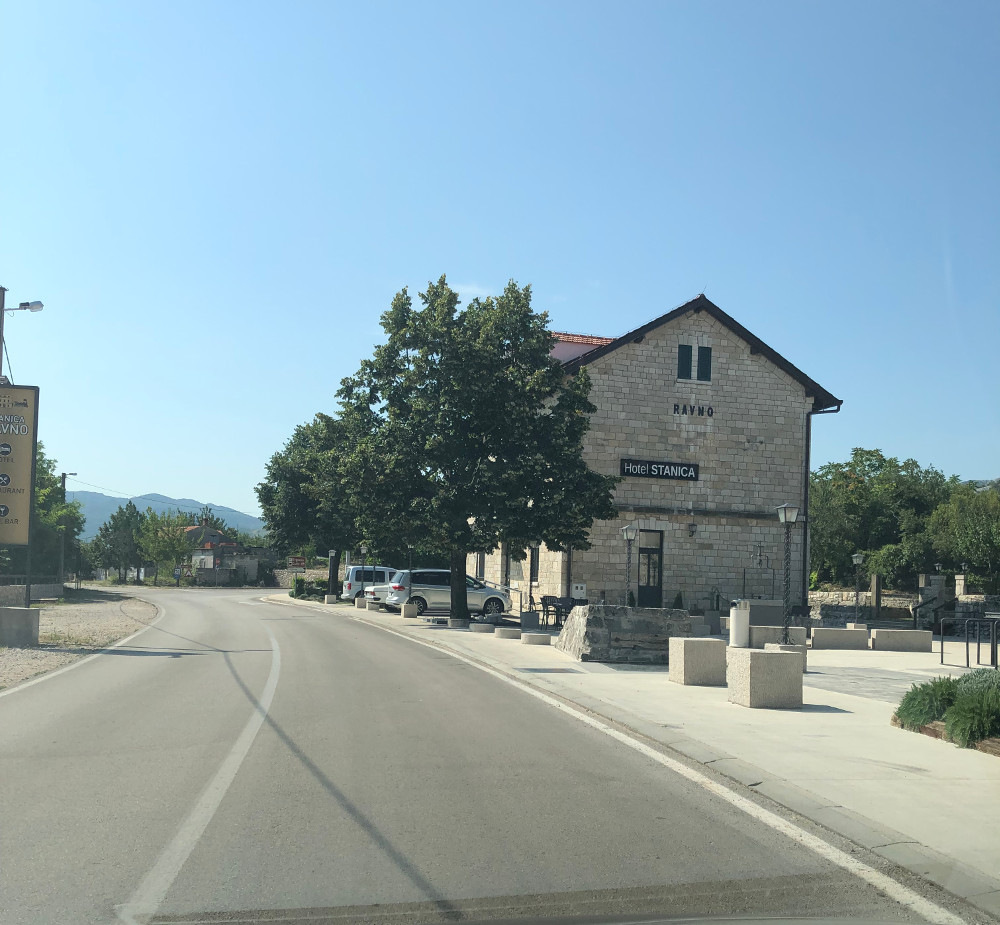 Date:2019; View at the Ravno station from the track side.