Zavala Station
---
In Zavala all local, passengers and high-speed trains made a stop in order to connect train to seaside in Slano in Croatia. At the entrance to the station area from the direction of Ravno there was a backup water reservoir for supplying locomotives with water over water tower (gran) in special circumstances. Coal pump pumped out water into the water tank (reservoir) from railway tanks. Station received passangers from a wide hinterland and the coast of Dubrovnik

When the impressive retaining wall was built, the emperor in Vienna was told that it couldn't be built. He answered with a question "How about a kilogram of stone, a kilogram of gold? ". After a positive feedback the wall was built.

Vjetrenica cave is nearby this station in direction Hum.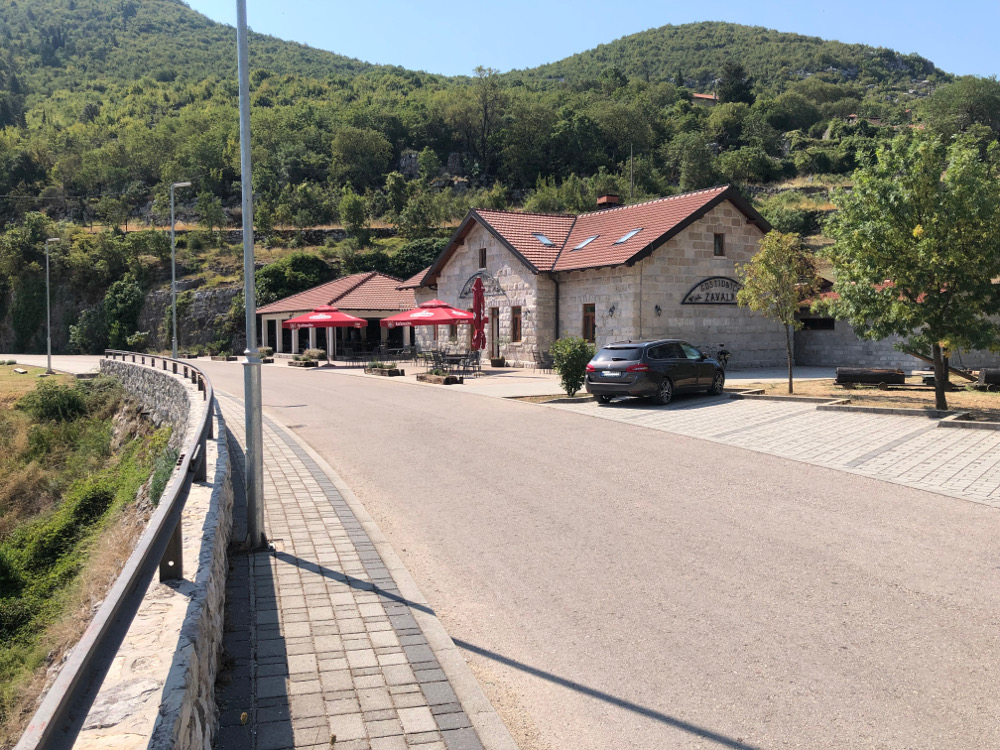 Date:2019; View at the Zavala station from the track side.